Clinical Nurse Consultant - Prostate Cancer Nurse - Queanbeyan and Goulburn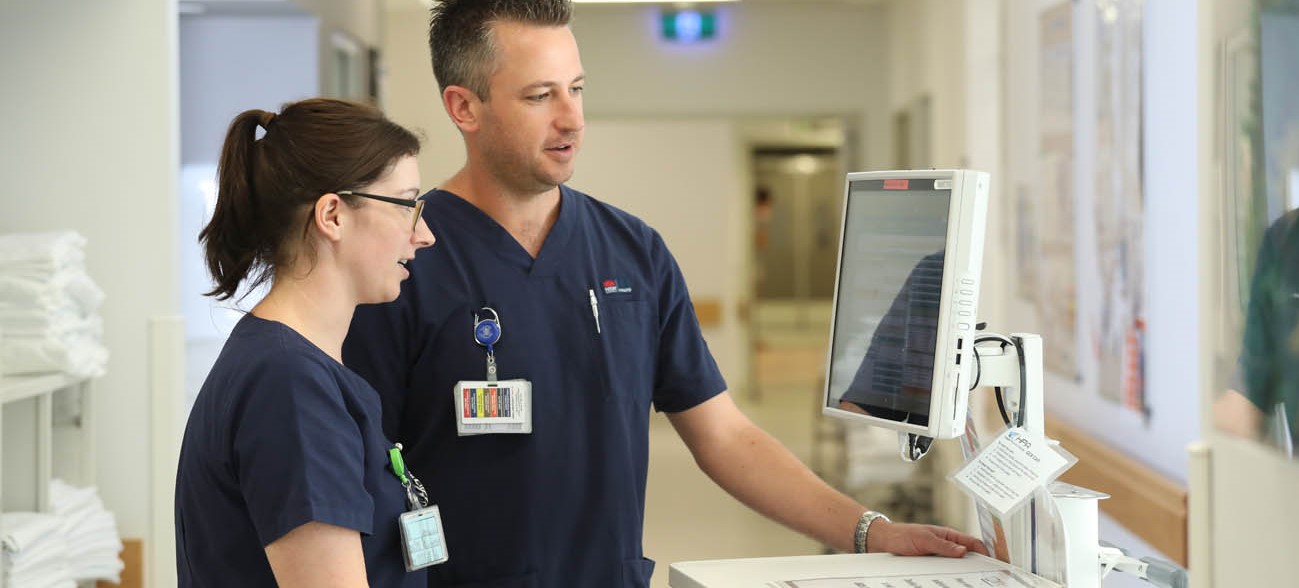 Employment Type: Temporary Part Time - to 30 June 2023
Location: Queanbeyan
Position Classification: Clinical Nurse Consultant Grade 1
Remuneration: $58.19 - $59.38 per hour
Hours Per Week: 24
Requisition ID: REQ332401
Applications Close: 11 September 2022
Interview Details: Scheduled within 21 days of closing

Where you'll be working
We are Southern  - We are Southern
 
At Southern NSW Local Health District we are working to help our communities lead healthy lives.  Our mission is that all people across our diverse societies are able to have timely access to the right healthcare in the right setting to maximise their health, wellbeing and independence.
 
To see what it is like to live and work in Queanbeyan – click here:    Imagine Rural  - Southern NSW Local Health District

Queanbeyan – enviable lifestyle and affordable property, surrounded by an eclectic mix of small towns and villages. With Canberra just a 5 minute drive away, you can enjoy all the attractions of the nation's capital along with fabulous restaurants. Connect easily and quickly with world through the Canberra International Airport, with the beach and ski fields just 2 hours away.

There is an abundance of lifestyle benefits available to you in country NSW and you will be amazed at what you will have access to - and it all comes without the queues and crowds of a big city. For more information visit our website.

What you'll be doing
The Clinical Nurse Consultant Prostate Cancer provides expert person-centered clinical consultancy and direct care services to individuals, carers and other health care professionals within a defined specialty to provide a people focused quality clinical consultancy service in collaboration with the multidisciplinary team.
 

Selection Criteria 
Current Registration with the Australian Health Practitioners Regulation Agency (AHPRA) as a Registered Nurse with at least 5 years full time equivalent postgraduate experience and relevant tertiary qualifications in the field or equivalent work experience, or a combination of study and work experience.
Demonstrated knowledge and understanding in applying research and evidence based practice to the workplace with the ability to think critically, problem solve and link outcomes to the principles of continuous quality improvement in the clinical speciality field of oncology.
Demonstrated high level of interpersonal and communication skills, including written, verbal and computer skills and an ability to work collaboratively in a multidisciplinary team.
Proven clinical leadership capabilities with the ability to provide consultancy advice, education and support to individuals, their families, nursing staff and other health professionals.
Demonstrated ability to develop, implement, present and evaluate education, clinical procedures and policies to staff and the community.
Evidence of a current unrestricted drivers' licence and the ability to maintain. Ability and willingness to drive/travel as the role requires. This may involve driving long distances and overnight stays.
 
Please note that to apply for this position you must be an Australian Citizen or Permanent Resident of Australia, or be able to independently and legally live and work in Australia by way of your own Temporary Visa.  We do not offer sponsorship in this position for applicants requiring a temporary visa.  For more information, please see www.immi.gov.au
 
Occupational Assessment, Screening and Vaccination against Specific Diseases 
This is a Category 'A' position, please read and understand NSW Health policy directive PD2020_017.  All new employees must agree to comply with the requirements outlined in this policy.
OASV requirements also include proof of vaccination against influenza and is compulsory for NSW Staff that enter any Residential Aged Care Facility (RACF) or who work in NSW Health owned and operated RACFs

All NSW Health workers are required to have received at least two doses of a COVID-19 vaccine. You will be required to provide a record of your COVID-19 vaccination status if successful. 
 
Need more information?
  1) Click here for the Position Description
  2) Find out more about applying for this position
For role related queries or questions contact Melissa Mudie on Melissa.Mudie@health.nsw.gov.au